We are a group of producers, transformers, cooks, and environmentalists who want and believe in the recovery and regeneration of the land. We associated as the EcoNau to promote the production, processing and elaboration of products derived from native crops such as carob, olive and rain-fed fruits. 
Montse, Stefan, Aurora, Dani, Cecile, Luana, Ángel, Sara and also the projects of La Garrofina, L'Ecotròs, La Crême de la Crême Helados & Crêpes, El Plàncton Diving, Permacultura Penyaflor are the first pioneering partners who committed to this project. In addition, we work in synergy with the agroecological cooperative l'Enllaç de l'Ebre SCCL, Indústries Armengol, The Syrup Company, the cooperative of cooperatives Comercial Garrofa and the Tataküa Association - forest school. 
As a core element, we have chosen the carob tree, a tree accustomed to our Mediterranean climate with little rain and strong sea winds. It can live more than a thousand years and a single tree can produce more than five hundred kilograms of carob in a year without any high maintenance or fertilizer. It is an example of resilience and adaptability to an increasingly hostile environment of high temperatures and continued droughts. 
We want to empower carob and turn it into much more than the memory of our grandparents´ stories about how they ate it as a snack. It is much more than the food for cattle that it has been relegated to in recent decades. We want carob to have a place in our kitchens for its numerous nutritious, qualities (it contains fibre, protein, calcium, magnesium...) and enormous possibilities as an ingredient for cooking and sweetening. Empowering carob, we are recovering and rethinking the rhythms of the earth and nature, adapting to the seasonal crops and thus freeing ourselves from buying and consuming food that travels many kilometres to reach our dishes. We want to create and strengthen a new agricultural network of small farms that cultivate the land and the environment with care. They are often newcomers to the agricultural world but aware of the moment of climate emergency we are facing. We want to invite those lifelong producers with conventional practices to listen to our project and ideas.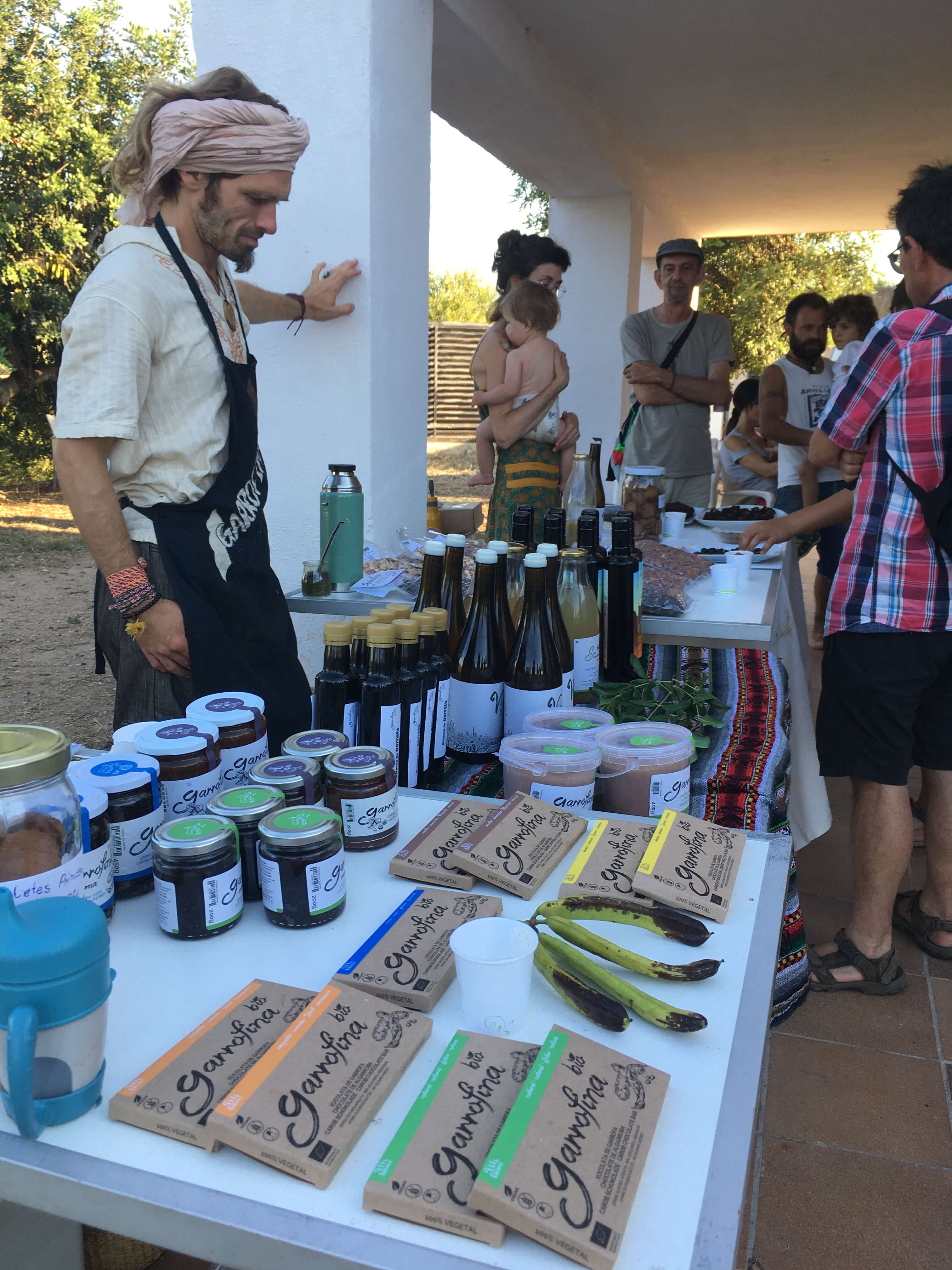 EcoNau wants to be a meeting space for:
Sharing joint services with local farmers, especially those unfamiliar with production and sales processes. People with small farms in the area of Tarragona and Castelló who have few trees and want to care for them in an environmentally respectful way and achieve a good performance. 
People who need to process their vegan and organic products in a shared workshop, with small volumes, either sporadically or often. 
People who want to promote and encourage the sale of their products by jointly attending farmers' fairs and markets and through the online shop. 
Consumers who want local products that are respectful with the territory and that generate wealth and jobs, and care for the environment throughout the process. 
People with concerns about training in agriculture, environmental topics, cooking or well-being of body and soul. 
Families in need of a respectful education for their children, in search of a safe and respectful space where infants and children can feel comfortable to develop their mental and physical potential. 
People with new ideas and a desire to be part of an active community in defence of carob and the territory.